The CSII Difference
CSII Goes Red for Women- AHA
CSII joins the AHA in promoting healthier lifestyles within our company and community. Heart disease kills more men and women than all forms of cancer combined. Knowing this, Credit Systems International, Inc. has partnered with the American Heart Association in efforts to spread the word about heart disease.
In 2015 as a Platinum Partner with a $25,000.00 donation, CSII has been able to educate our client partners, our community, and our employees about cardiovascular disease and stroke. Through this sponsorship, CSII has been able to host several AHA Lunch and Learns within our community in efforts to build goodwill with our client partners and their employees.
"Walking 30 minutes a day has many health benefits such as reducing the risk of heart disease, maintaining body weight, and improving mental well-being."-AHA. Therefore, within our own company, CSII has sponsored walking breaks in efforts to encourage our employees to put on their walking shoes, and take on the 'CSII Walk-a-Break Challenge.' We are proud to be sharing the signs of heart disease and stroke while also promoting healthy eating choices to enhance the lives of families within the Dallas/Fort Worth community.
As an advocate for promoting a more healthier and active lifestyle, CSII has attended the Go Red For Women luncheon for the past 4 years in a row. This event is something the CSII team looks forward to attending each year. The information we find out about the heart disease rate increasing in both men and women helps CSII keep our employees active and healthy by providing this ever so important lifestyle change information.
---
Tarrant Area Food Bank
In 2016, CSII encouraged our team not to forget to help those who are in need! We gathered together and donated to the Tarrant Area Food Bank to ensure more people have food on their table during the holiday season! CSII is very thankful for a community business like this and felt inspired to support our wonderful DFW community!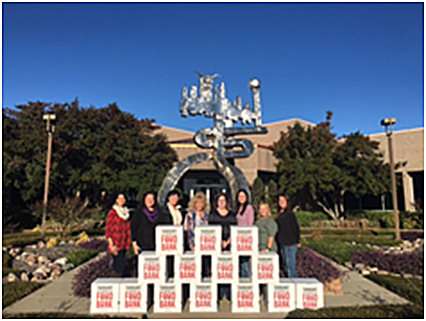 ---
The Ladder Alliance
"The Ladder Alliance, based in Fort Worth, TX, empowers women victims of domestic violence and low-income women with the tools to lead self-reliant, successful and independent lives." –The Ladder Alliance
CSII is a sponsor of Ladder Alliance and has helped contribute to their success for the lunch & auction.
---
CSII Recycles/UV Light/Goes GREEN
The new units have the latest UV light technology
HVAC UV light disinfects the air we breathe and at the same time reduces energy consumption
Other Benefits Include:
Increased Airflow
Kills bacteria, viruses and germs
Controls mold and other allergens
Removes Volatile Organic Compounds
Reduces smells and odors
Maintains a cleaner HVAC unit
Reduces maintenance requirements
Lowers monthly expenses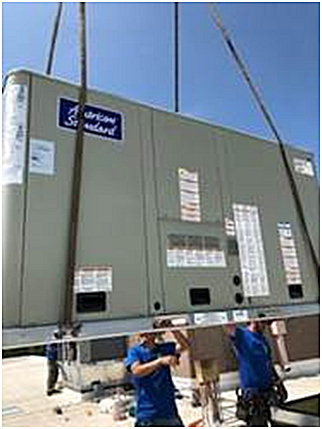 ---
CSII Receives SOC 2, Type II Certification
Independent Audit Verifies Credit Systems International's -Internal Controls and Processes
Fort Worth, TX - August 31, 2017 - Credit Systems International, Inc. (CSII), a debt recovery solutions provider, announced today that it has successfully completed a SOC 2, Type II Service Organization Control (SOC 2) examination in accordance with attestation standards established by the American Institute of Certified Public Accountants (AICPA). The completion of this engagement provides evidence that CSII has a strong commitment to deliver high quality services to its clients by demonstrating they have the necessary internal controls and processes in place.
The SOC 2 service auditor report focuses on a Service Organization's non-financial reporting controls as they relate to security, availability, processing integrity, confidentiality, and privacy of a system. This auditor report verifies the suitability of the design and operating effectiveness of CSII's controls to meet the criteria for these principles.
"CSII dedicated extensive time and resources toward the year-long process in completing the prestigious SOC 2, Type II examination and our entire team is excited to share the completion news with our clients. At CSII, we have always been devoted to a consumer-centric approach to revenue cycle management and this attestation report validates our commitment in confirming that all policies and processes are in place to ensure the privacy of consumer data. CSII continuously strives to earn our clients' respect and to uphold the high level of trust that they have placed in our agency. We are honored that each of our clients choose CSII to be their agency partner and we're committed to managing all accounts receivable portfolios with the utmost integrity."
-Ms. Darlene Mead, CEO

---
CSII Receives HITRUST CSF Certification
HITRUST Certification validates that Credit Systems International, Inc. is committed to meeting key healthcare regulations and protecting sensitive private healthcare information.
Fort Worth, TX - November 28, 2017 - Credit Systems International, Inc. (CSII), a debt recovery solutions provider, announced today that it has earned Certified status for information security by the Health Information Trust (HITRUST) Alliance. With the HITRUST CSF Certified Status, Credit Systems International, Inc. meets key healthcare regulations and requirements for protecting and securing sensitive private healthcare information
HITRUST CSF Certified status indicates that Credit Systems International, Inc. has met industry-defined requirements and is appropriately managing risk which places CSII in an elite group of organizations worldwide that have earned this certification. By including federal and state regulations, standards and frameworks, and incorporating a risk-based approach, the HITRUST CSF helps organizations address these challenges through a comprehensive and flexible framework of prescriptive and scalable security controls. We can ensure CSII meets the highest standard of consumer information protection.
"After the year-long process to complete our SOC 2, Type II examination, CSII moved forward with accomplishing another milestone and it is my privilege to inform our clients that CSII has earned the HITRUST CSF Certified status. This certification has been recognized as the gold-standard for compliance, within the healthcare industry, regarding the protection of patient's personal information. For almost 40 years, our Team remains committed to a consumer/patient-centric approach to revenue cycle management and the HITRUST CSF Certification confirms our continued commitment to protecting patient's personal information. We truly appreciate the high level of trust our clients place in CSII and we are honored that they choose us as their agency partner."
-Ms. Darlene Mead, CEO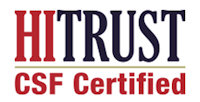 ---